Deri Air – the lounge era vintage airline that visited the Moon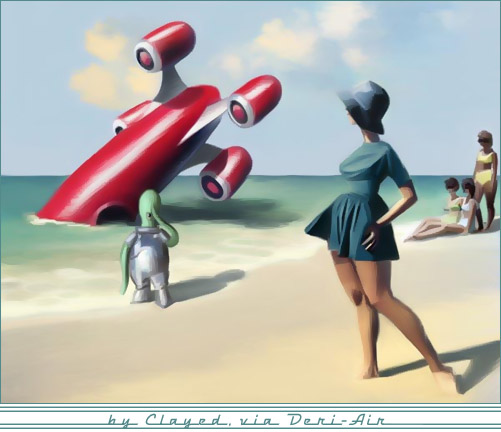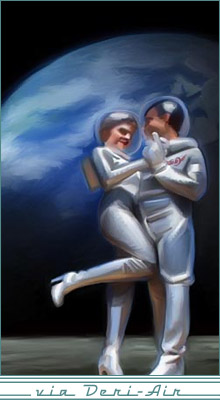 Deri Air is the preferred vintage lounge-era airline of discriminating travelers, uchronia-wide, and by some unlikely chance it's also the name of a web site whose navigation is a little less reliable than you'll find in most airlines (I hope!). So here's a sort of a map.
Be on the lookout for the musical soundtrack, "Fly Groove" , for samples and downloads.
There are also detailed, sculpted figures of characters from the Deri Air universe. Don't miss "T.W.I.T." (Thing With Interesting Tentacles).
There will apparently be some papercraft playsets and a board game in the future, too – but my favorites are the paintings we see here. These are available as canvas prints through an inquiry to the artist, and a bunch of them also appear in the video "The Deri Air Story", in which we meet the forgetful founder of the airline, Lew Deri-Marks.


via Dark Roasted Blend.