A History of Golden Age Science Fiction Pulps at i09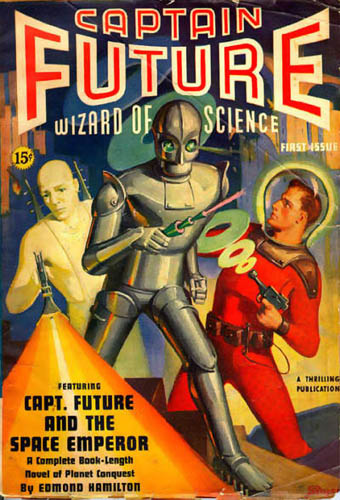 At i09, Jess Nevins continues the history of science fiction pulp magazines by bursting into their golden age with the beginning of John W. Campbell's long term at the helm of Astounding.
Nevins tracks the number of sf pulps across the years – through the war and its paper rationing, not to mention the military service of many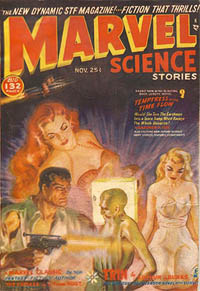 authors (which, come to think of it, he doesn't mention – but pulps being what they were, those publishers would surely have printed something if they were able).
It's also interesting to see which writers were publishing in each market even though their dizzying array of pseudonyms would make a complete list nearly impossible. But if you look carefully you can see the progress of fan writers like the Futurians beginning to break into the kinds of magazines that they'd lately been reading.
Just last night I read Leigh Brackett's The Veil of Astellar and Henry Kuttner's We Guard the Black Planet! – both from the years that Nevins covers here – so this article was nicely timed for me.