Thrilling Tales: back in the mad doctor's laboratory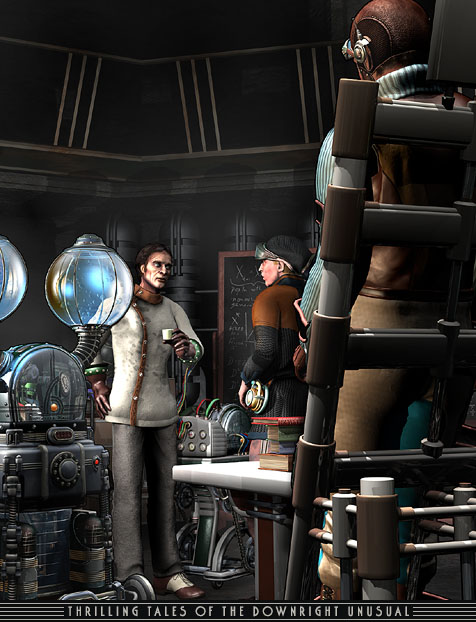 I've got just a few days left before I need to shift back to the illustrations for The Lair of the Clockwork Book, so I'm trying all the harder to make some more progress on my other Thrilling Tale, which is Part Two of The Toaster With Two Brains. As you see here I'm back in the laboratory of Doctor Rognvald in the Tower of the Brain Thieves.
That's not, in fact, where the story begins; but because this Tale will go live all at once, rather than in a serial, I don't have to start at the beginning. This is the sixth of about a hundred and twenty illustrations. So, you know, although I'm happy to be making progress, the progress isn't all that measurable just yet. It's a marathon – not a sprint.
There's something potentially pretty neat in the wind. It's so speculative that I can't say a thing about it and (speculative things being what they are) it'll probably be quite awhile before that changes, if ever. Consider it a mystery, and cross your fingers for me.