Rocket Girl 3D Model by Antony Ward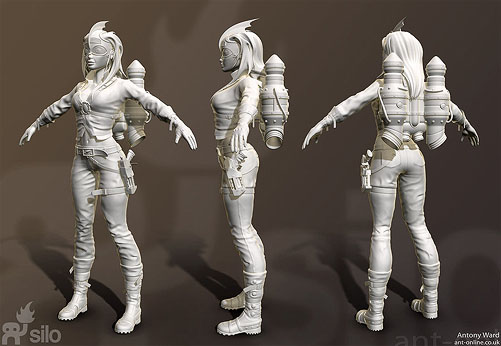 Just spotted this at Deviant Art: Antony Ward's 3D model of a "Rocket Girl" character, via Silo, ZBrush and Maya. Really nice sculptural work there, and an interesting approach to her hair. I don't think the character herself needs much explanation, since it goes something like this:
Girl x (Rocket Pack+Fins) + (2 x boots / raygun) = awesome
The proof is left as an exercise for the reader.
She's part of a new book on Silo 3D that Ward is working on. There's more information about that at his web site. His earlier books are Game Character Development
and Game Character Development with Maya.