New in the Pulp-O-Mizer: export and import your cover settings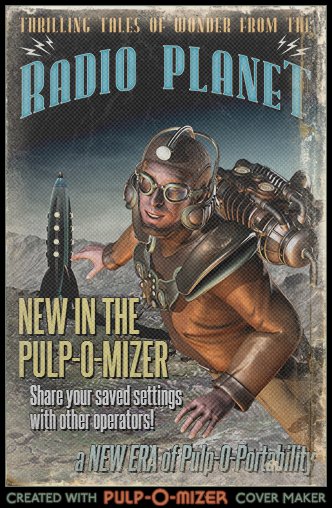 The Pulp-O-Mizer's latest feature was added for those folks who run Pulp-O-Mizer contests; but it turns out that it's useful for anybody who wants to move their saved covers from one device (or person) to another. Therefore, we all win!
Now you can export and import your cover settings. This is pretty much like saving and loading, except that when you save a cover's settings they stay in the local storage of your device. Now by exporting the data you can move it from place to place, exchange it with other users, or store it in a deuterium-lined vault for future, furtive use. It's all up to you.
The "Export" and "Import" panels appear right below the save and load controls.